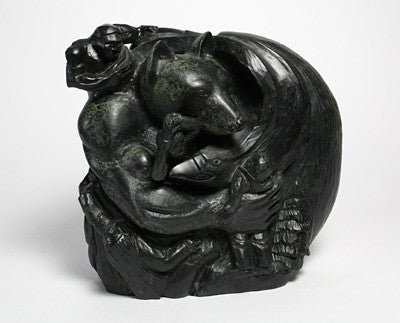 Sold
Reclaiming His Voice
Artist John Sabourin
This item is not available in Shopping Cart. Please contact the Gallery.
Fort Simpson
Chlorite
11" x 10" x 8"
Wolf reaches out to man and tries to help his brother revive his spirit. It seems that man has not given
up all hope in these changing times because he can still hear the wolf's voice.